Thinkware Multiplexer Box MB-100 & Cameras Set︱F790︱F200 Pro︱X700︱T700
Regular price

RM 1,500.00

Sale price

RM 1,500.00

Regular price

RM 0.00
Professional Installation Available
Share
Features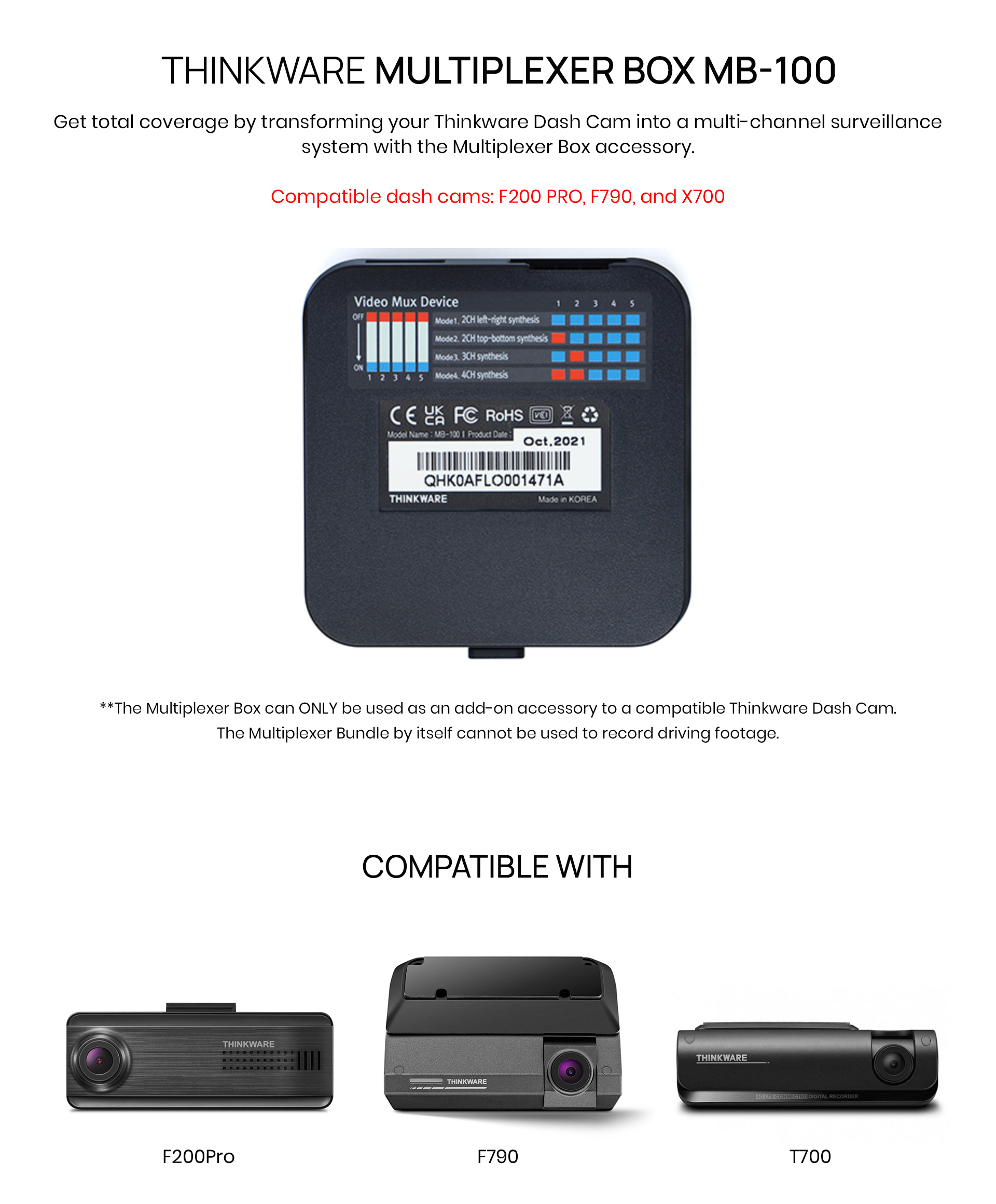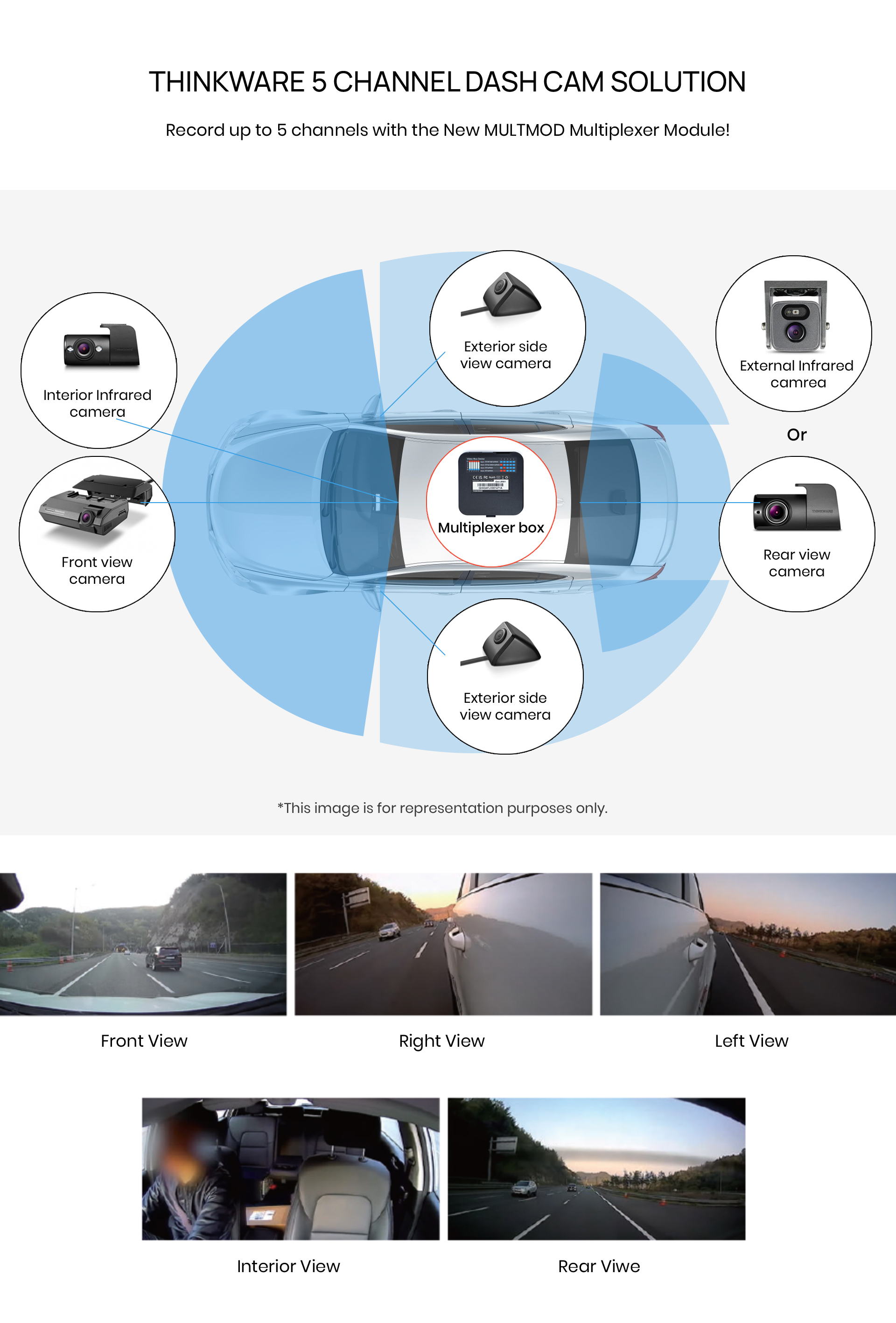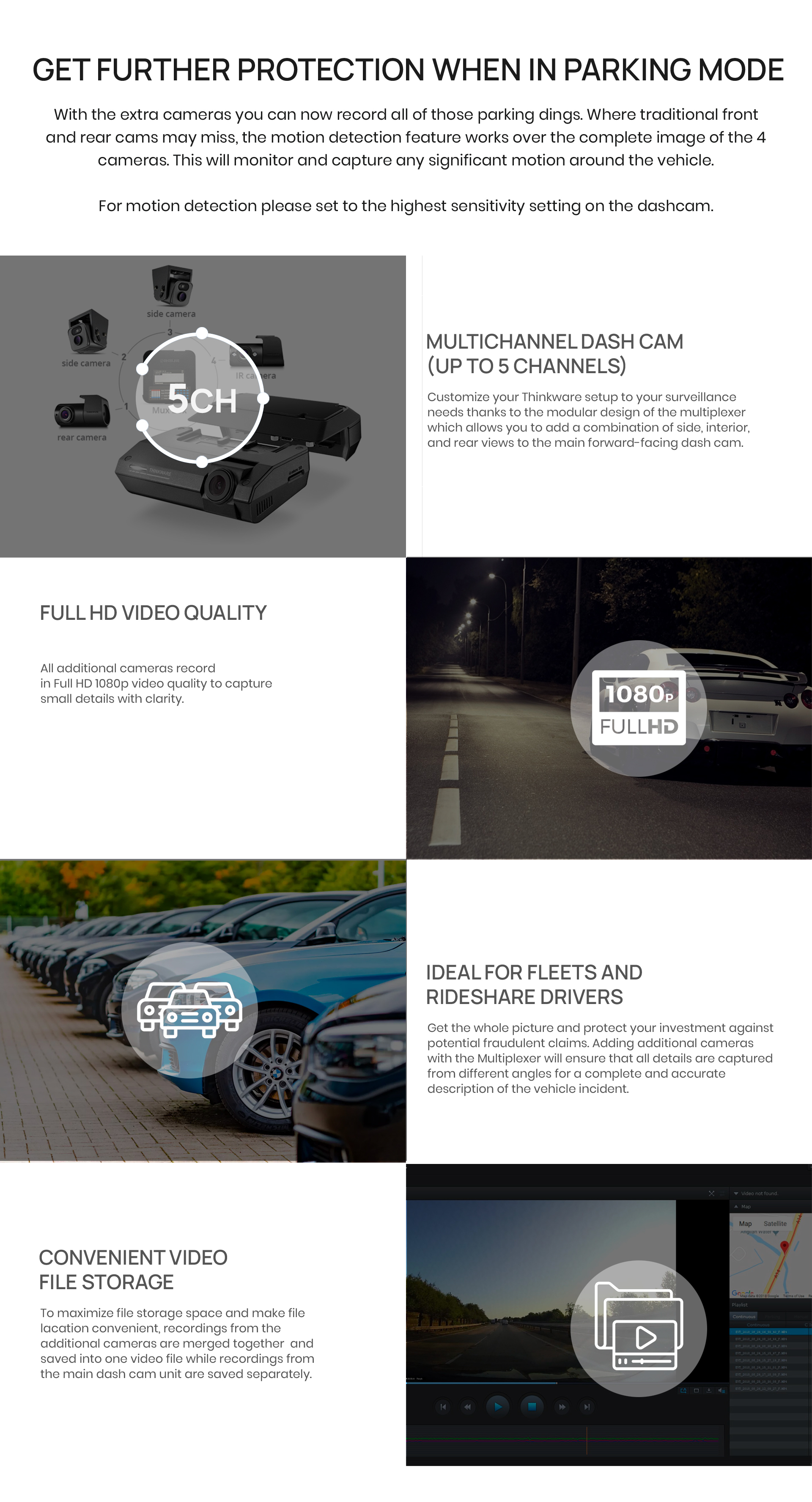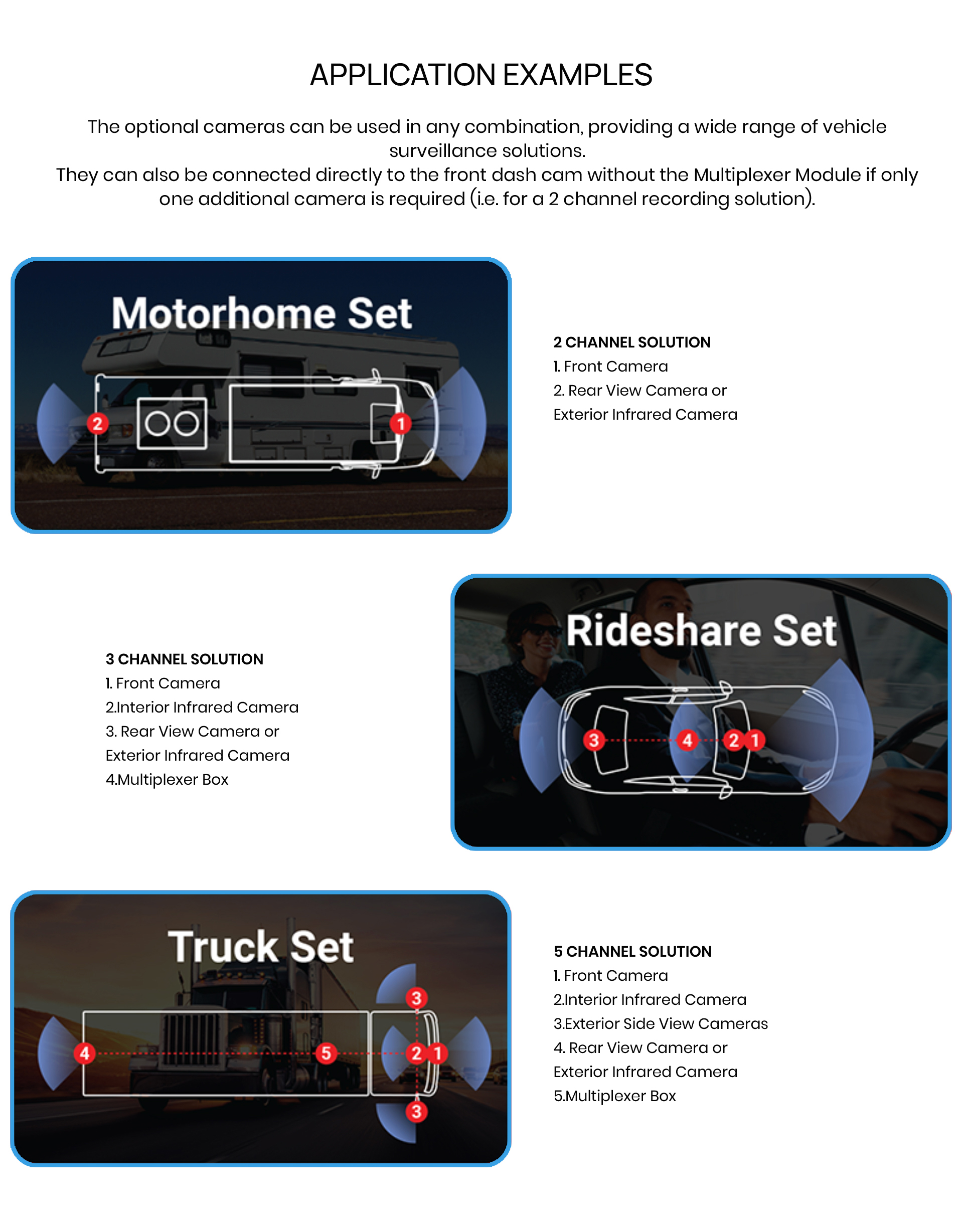 Specification
Compatible With: F200PRO, F790 and T700 Dash Cam Models
Resolution: FHD (1920x1080) 30FPS (outputs single video file, supports 1-4 recordings per file)
Key: Piano Code Switch (No. of recording channels is set by switch setting):

Mode 1: 2CH Left - Right Synthesis
Mode 2: 2CH Top - Bottom Synthesis
Mode 3: 3CH Synthesis
Mode 4: 4CH Synthesis

Power:

Voltage: DC 12 V - 24V
Yellow Cable: Power (Constant - Parking Mode / Accessory - No Parking Mode)
Black Cable: Ground

AV-IN (for connection to optional cams):

Total Inputs: 4 (CAM 1, CAM 2, CAM 3, CAM 4)
Connection: 2.5 Stereo-Jack Type
Cable Length: 15cm (per connection)

AV-OUT (for connection to dash cam)

Connection: 2.5 Stereo-Jack Type

Temperature Range:

Operating: -10C to 60C
Storage: -20C to 70C

Dimensions: 65W x 65D x 17.5H mm
Weight: 40G
Note:

Up to 4 cameras can be connected to the module. A single FHD video file will be produced with up to 4 recordings within the single file.
Optional cameras are not included.
Video