This hardwire kit has a Mini-USB connector which plugs into your camera. The other end taps to any wires in your car that runs ACC current, to provide a seamless and tidy integration. When wired to car battery, it can also provide permanent power to your camera - especially useful if you want to continue to record when the car is parked
NOTE: we DO NOT recommend you to use hardwired kit if your dashcam is Li-Po battery powered and does not have any reduced fps/time lapse parking surveillance features
This hardwire kit has battery discharge prevention by automatically turning the camera power off when the battery voltage drops to 11.6v or 23.2V for 24V battery, thus preventing the battery from running flat.
The hardwire kit is approximately 3 Meters in length in total. The cable running from the component box to the camera end USB connector is approximately 2 Meters in length. The 2 electrical wires running from the other end of the box are approximately 1 Meters in length.
The Red wire should be connected/tap/soldered to any wire in your vehicle that runs on ACC current or +ve battery. While the Black wire should connect to Ground(GND).
Mini-USB COMPATABILITY

Compatible with Mini 0801, Viofo A118, A118C, A118C2, A119, A119S, A119 Pro;
Also compatible with Models such as B40, B40A, G1W, G1W-C, G1W-CB, G1WH, GT680W, RX270, DS3/5/6W, G50, AT300, AT500, AT550, AT700, AT800, GS8000L, K6000 and many more.
For A118C,A118C2 and B40A, we highly recommend this product to you if you wish to install this 2 dashcam as your rear recording dashcam.
Other then the above mentioned dashcam models that we assured will work, we cannot guarantee that this hardwire kit will work with all makes and models of car camera. Please consult your dashcam seller to verify.
Please refer to the below picture to verify the Mini USB male port type from your original dashcam power cable.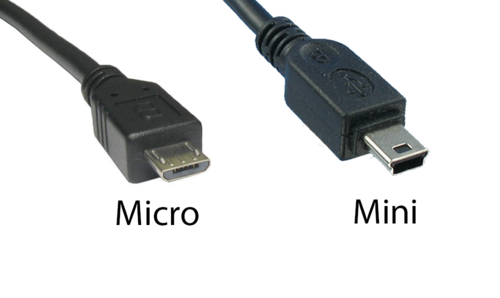 IMPORTANT INFO MUST READ
1. Hardwiring a camera is done at your own risk and we cannot be held responsible for any installation costs or additional costs that may be incurred after a fault or failure of camera, mount, hardwire kit, or car electrics.
2. We recommend that all components are tested thoroughly before installation. We strongly recommend that you hire a fully qualified, insured, and experienced auto-electrician to install the hardwire kit for you.
Customer comments
| Author/Date | Rating | Comment |
| --- | --- | --- |